Equipment
Buying Guide: Irons
---
Everybody knows there's no one 'best set of irons' on the market, because there's no one type of golfer. What you can get, however, is a set of irons that are perfect for your game and also perform to the highest level.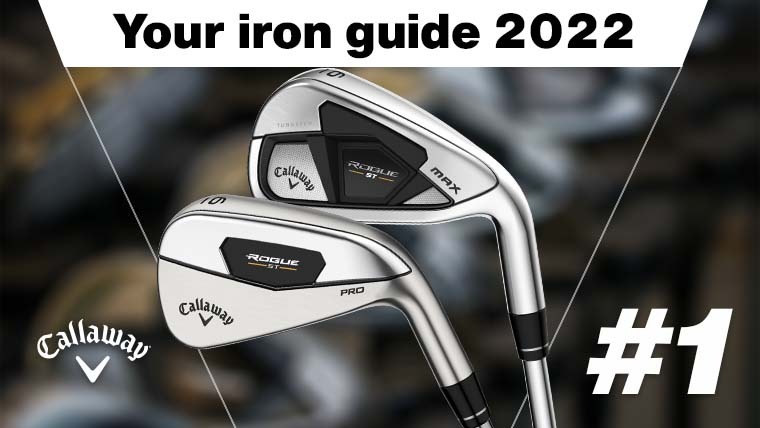 Callaway's ability to make those top-performing irons is legendary, but it's the reach of the Rogue ST irons that makes them truly outstanding. From the Max OS through to the Pro version, every iron is crafted for purpose-built performance that caters to different individual needs. Now that's serious dedication to the cause.
Callaway Rogue ST Models
Let's say you're in need of forgiveness … What do you go for? Well, the Rogue ST Max OS is specifically made to help you launch the ball higher & further. That makes them the best irons for developing your skills while simply enjoying every round more. While the Max OS model uses an oversized head to give you more confidence at address, the Max version gives you the same distance and forgiveness in a more classic look.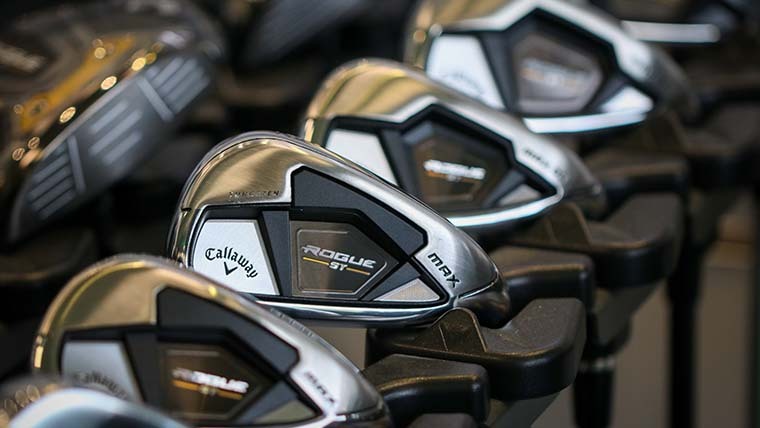 On top of that, the Max OS Lite model is ideal for generating the same distance with a slower swing speed. With progressive tungsten weighting throughout the irons to meet your needs, this all boils down to how much you back yourself, but you know there's an option to deliver whatever you need.
Things start turning toward a more Tour-style shape and feel with the Rogue ST Pro irons, which focus on giving better ball strikers precise shot-making and tightening the dispersion for those hoping to get into a single-figure handicap.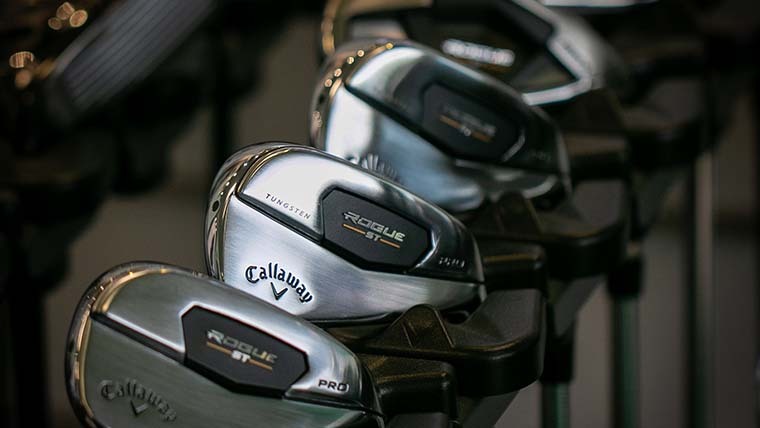 Perhaps the most noticeable difference across this iron range is the topline; getting more refined and compact as we edge from game-improvement irons like the Max OS towards more advanced clubs like the Pro edition.
With so many different options on the table, how do you choose? Well, you visit us for a fitting, hit some golf balls and give us your feedback. We'll help guide you into which irons enhance your game and together we'll come up with your ideal iron set.