Clothing & Footwear
Footwear of the future
---
Golf shoes really have come a long way since those tasselled leather clogs with spikes that could puncture a car tyre. They're sleeker in just about every way, give you much more choice and are infinitely more comfortable.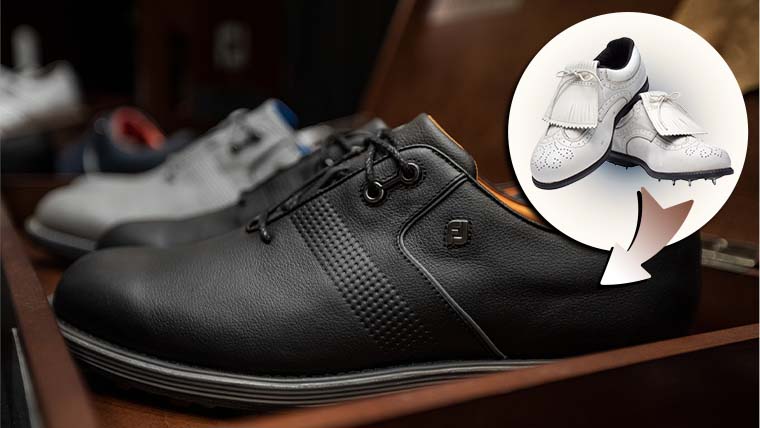 There's no greater example of this than FootJoy's Premiere Series Tarlow and Packard golf shoes. As you can see, these give you a stylish update on those FJ Classic golf shoes from years gone by. There might not be any tassels, but these are a fantastic way to keep that timeless look alive.
But it's not just a question of style, is it? Firstly, once you've got the look you want on the course, you also want to be playing good golf. These shoes will help you with that too, thanks to a VersaTrax+ outsole and Pulsar Softspikes helping you grip the ground whether it's wet or dry. This allows you to swing with total confidence and control.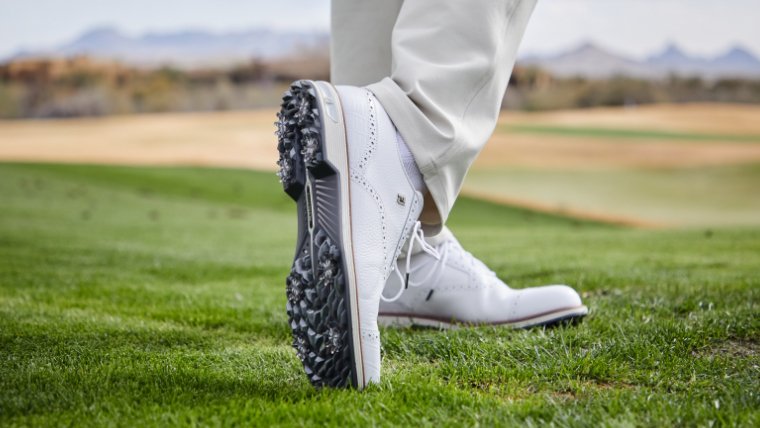 You've also got a level of cushioning we couldn't have dreamed of five years ago, let alone ten or twenty! The OrthoLite EcoPlush FitBed gives you cushioning that lets you feel a lot closer to walking on a cloud than walking on concrete like the old-school shoes. In fact, you'll even notice you feel less fatigued when walking on this cushioning.
We told you these shoes were a perfect example of modern engineering advances, and with the upgrades in everything from style to traction and underfoot cushioning I don't think you could see it any other way.